ANTHONY CONTI ROOFING LLC

45+ YEARS 3 GENERATIONS EXPERIENCE IN THE ROOFING INDUSTRY

WEST PALM /JUPITER


(561)200-8036​​

ST LUCIE

(772) 249-ROOF (7663)

FT LAUD

(954) 380-ROOF (7663)



The smallest roof leak can cause considerable damage to your home when left untreated. Water can invade a roof due to missing shingles and flashing, rotten decking and gaps around skylights and the chimney. The best way to prevent a
roof leak
is to routinely inspect your property, especially after a storm.
The following tips can help you locate roof leaks before they get out of hand.
After the storm
Storms are one of the leading causes of roof damage. After a major storm passes, go outside and inspect your home and property. Look for shingles in your yard that might have blown off due to high winds. If you have asphalt shingles, check your downspouts for deposits of granules. They often get knocked off during hail storms and then collect in the gutter system and downspouts.
Check the attic
Take a flashlight into the attic when it's raining. Since water reflects light, you can shine the flashlight to check for falling water. If you notice any water, mark the spot so that you can follow through with repairs.
Inspect your ceiling
When a roof leaks, water often collects on your ceiling. If you notice any brown or yellow stains on your ceiling, you have a roof leak.
e.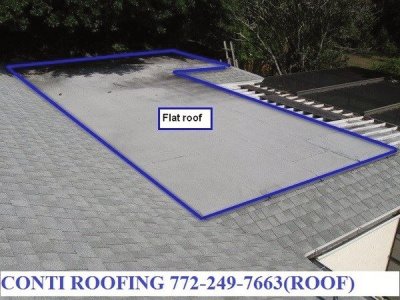 Patio roof leaks
Patio leaks have becomean all too common problem in South Florida as the building boom of the past decade created an increase in poorly constructed patio systems. Tying a patio into a building's frame is an important step in the construction process and one that is not often done by some one with the proper experience that is needed. When building a large number of properties in a short period of time,the possibility of structural failures is increased.
Patio leaks can be devastating as they are very hard to pinpoint and the water intrusion that the allow can seep directly into your , causing significant water damage and health issues. Patio leaks however, do not have to destroy your property. Early detection and preventative maintenance can allow deficient areas to be found and corrected before significant damage occurs.call us today if you have  a florida room or patio area that was added on to your home so we can inspect it and go over possible preventive solutions
We fix it the first time with service you expect from your roofing contractor in a timely manor. 

/